Long Story Short
The thought of building a set was born in Summer 2013 when a few enthusiasts decided to shoot a fan TV show. Based on previous experience with the demands of post-production, we decided to shoot the entire show on a real set.

And so we started to put together a screenplay, search for actors, designing the set and calculating the expenses. We also formed a small production team – consisting of Radek Bělina, Karel Škop, Jan Krátký, and Jakub Holý – which decided to take upon itself the burden of the sum building expenses and long-term upkeep. And it was no small amount. Estimated building expenses were about 200-300,000 CZK (about 8-12,000€) if we were going to be mindful and save money, where we could, and long-term upkeep for the next five years another 500,000 CZK (about 25,000€). A much bigger team of fans, volunteers and other enthusiasts snowballed immediately once the word got out.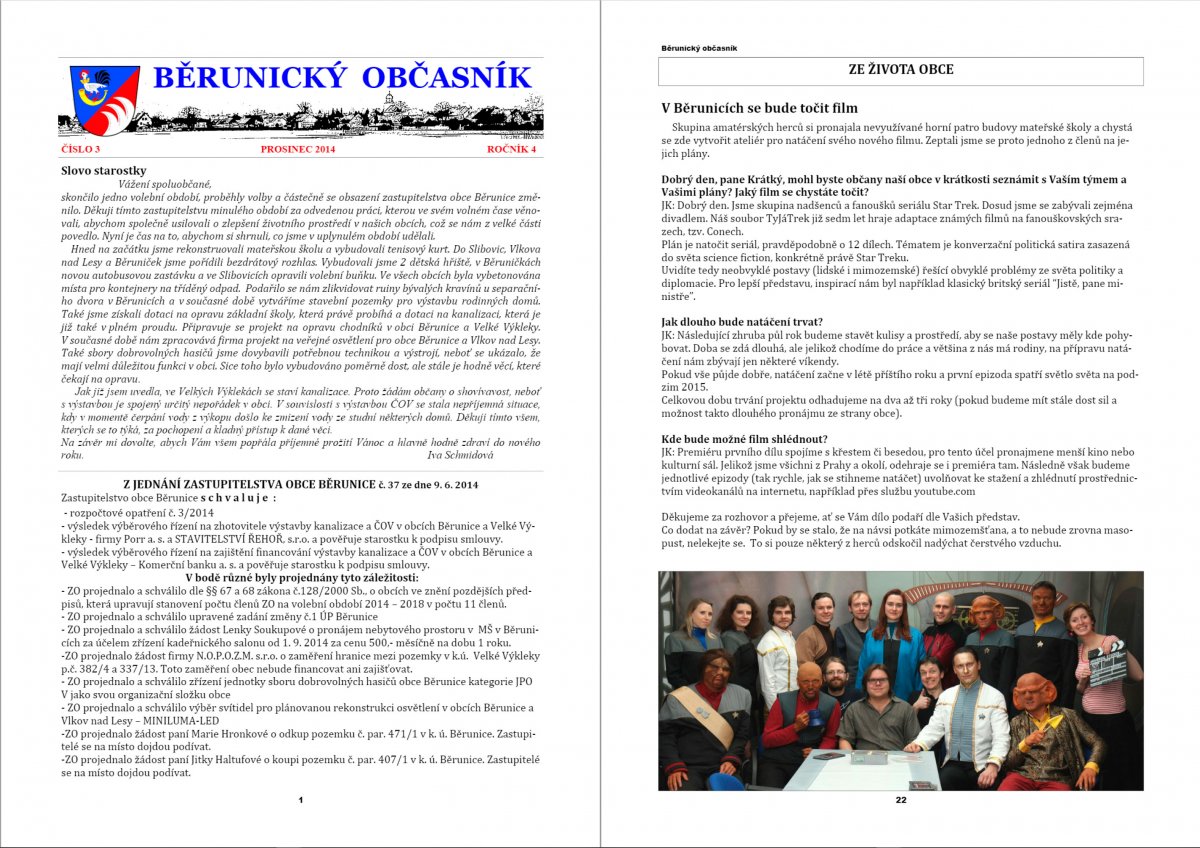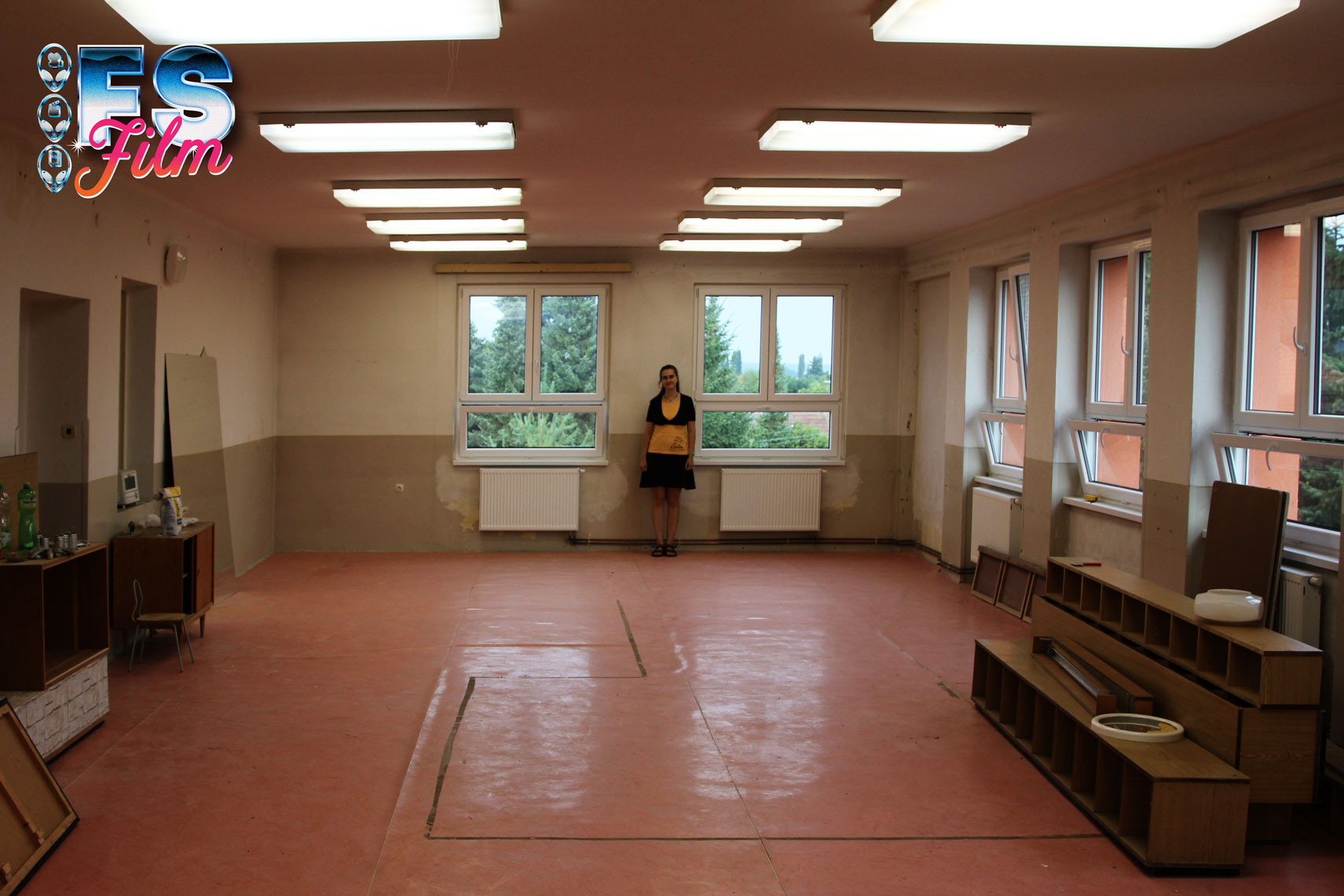 At the end of 2014, we found suitable space on the 2nd floor of a kindergarten in the small village of Běrunice. Jan Krátký and Radek Bělina presented the project at a village council meeting. Despite "small doubts" over possible "scaring of the citizens" by moving around the village in costumes and masks or visiting a local pub in full costume, the presentation acquired 100% support and the village even published an article about us in their print magazine. 
The project thus gained a very solid outline. During 2015 we laid the groundwork to the basic set, thanks to the hard work of dozens of fans. Many of them learned how to hold a power drill, cut wood on a chop saw or glue fabric and soft foam. Altogether they clocked in more than 2000 hours on building the set. Additional 500 hours on sewing costumes, preparing masks and special effects and getting familiar with the filming gear. Full statistics on the time sheeted hours can be found in our Hall of Fame.  

We measured out, we planned, we cut, we honed, we drilled, and we glued. We painted, we drew, we stapled and bent. And then we cleaned up, swept, hoovered, de-linted, and polished. And so, the Bridge of the U.S.S. Masaryk starship and the Captain's Ready Room were born for the first episode.

A pivotal moment came after shooting the first two episodes of Star Trek: Diplomacy show; a fundamental tightening of restrictions regarding fan-produced material worldwide, the Guidelines, was published. We shot the next two episodes according to the Guidelines, which – among other rules – only allowed for two consecutive episodes and we wrapped up Star Trek: Diplomacy according to the new Guidelines.

In January 2018, the friction of different opinions on the continuation of the set, time constraints and desire to devote more time and resources to business oriented projects could no longer be sustained and two of our production colleagues who significantly contributed to the project's first two years – Jakub Holý and Karel Škop – decided to leave the production team. Since then the set – built in a cosy village of Běrunice – is maintained and upgraded only by Radek Bělina and Jan Krátký, with the help of some other enthusiasts.

During the years 2018-2020 several Star Trek fan films were made, produced both by FSFilm and other friends, who were so enamoured with the idea to shoot some material of their own they decided to lend a helping hand. Another notable activity is filming the "Yes, Captain!" show, which follows the original story of Star Trek: Diplomacy, but takes place in an entirely new, original – and non-licensed – universe. We created something like the Orville in the Czech environment and at a similar time. Now we gotta work on the acting. :) Perhaps, in time, we shall get to the level of magnificent Czech-Slovak satiric mini-series Cosmo.