Admiralty (Retired)
This page is dedicated to our two former colleagues who significantly helped with the initial building of the set and were part of a production team of the Star Trek Diplomacy project in 2015-2017.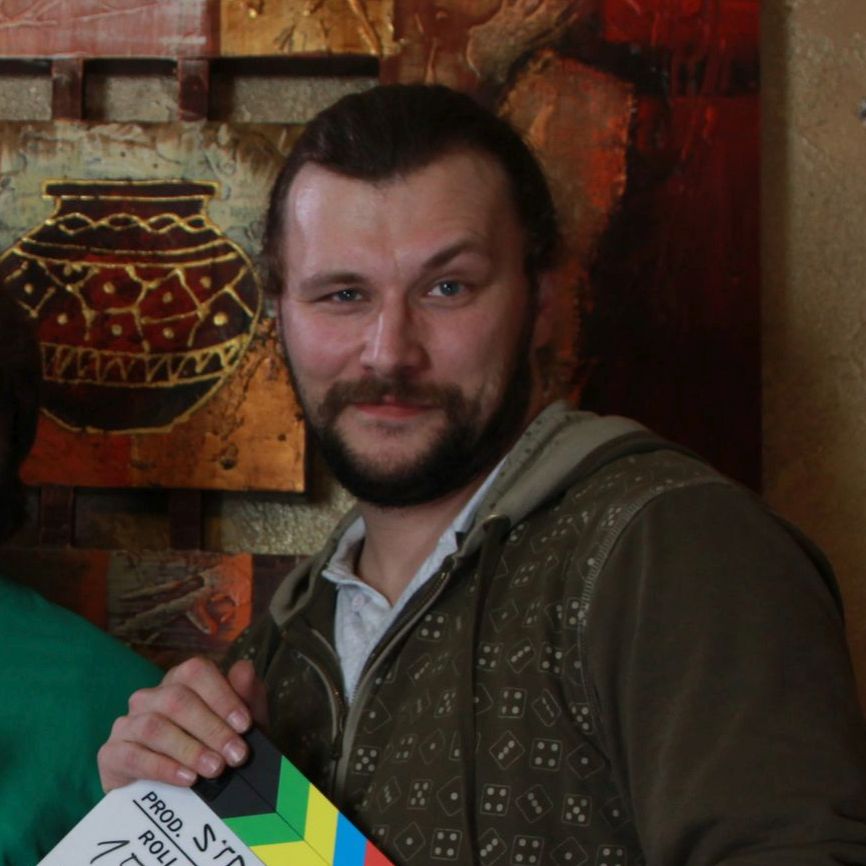 Karel Škop is a jack-of-all-trades who can invent and produce really ANYTHING from a Bajoran Orb, all kinds of masks to the helm of a starship. Karel Škop together with Radek Bělina were main technical leaders of a construction and they spent several hundreds of hours leading the construction teams and building the set itself.

Karel is a great prosthetics maker. He was responsible also for all main masks for the first three episodes of Diplomacy, A Star Trek Fan Production and he did a great job. In his workshop "Made in Titan" he can turn you into a Stormtrooper or an Andorian envoy in just a few hours.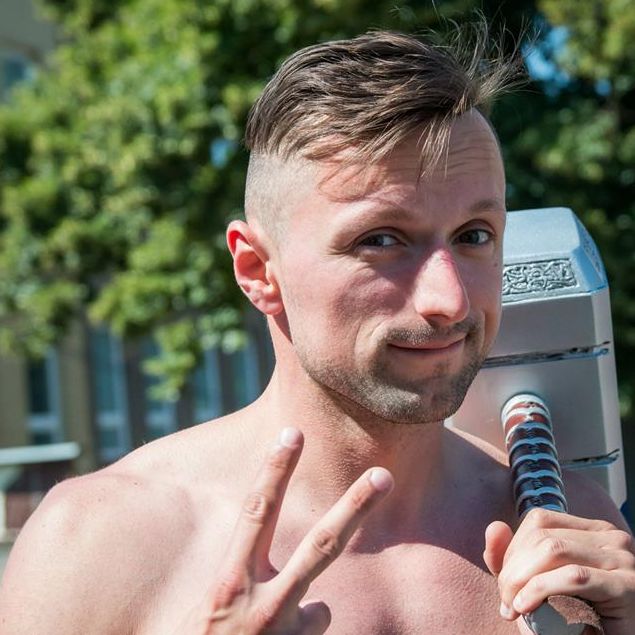 Jakub Holý was a great actor impersonating Lieutenant Medon in the first three episodes of Diplomacy, A Star Trek Fan Production wearing complex prosthetics made by Karel. Through him, this one of the main characters comes to life.
During the construction of the bridge, he was able to get some spare material or services for the project free of charge whether it's an interactive panel for LCARS or a movie theatre for the projection.
Our former colleagues are not part of the production team since January 2018 and the FSFilm production team is not connected with them and their work since this date and vice versa. The ideas and way of working were so different that it was not possible to continue cooperation as producers. Despite this fact, they shot a breathtaking Star Trek Fan film Squadron, A Fan Film Production in 2019.
It is not allowed to use any part of the set, costumes, props, prosthetics, photos or any additional related intellectual property in connection with any commercial or revenue-generating activities to be compliant with Fan Film Guidelines published by ViacomCBS. Use for fan and non-commercial activities is allowed with proper citation of the intellectual property owner.
(c) FSFilm. All Rights Reserved